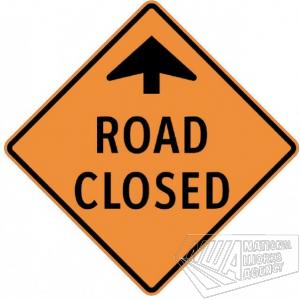 The National Works Agency (NWA) is advising the public that Diamond Road in St. Andrew will be closed this weekend. The closure is to facilitate the removal and replacement of damaged culverts that resulted in the failure of a section of the roadway.
According to the NWA, the closure will take place on Saturday, June 17 and on Sunday, June 18, between the hours of 10:00 a.m. and 4:00 pm.  Resulting from the closure, motorists travelling towards Old Stony Hill Road are advised to use Wireless Drive onto Wedmore Rise and then onto Panton Road, exiting on Stony Hill Road. The reverse will obtain for persons travelling in the opposite direction.
Motorists are being advised to obey the instructions of flag persons and posted warning signs.