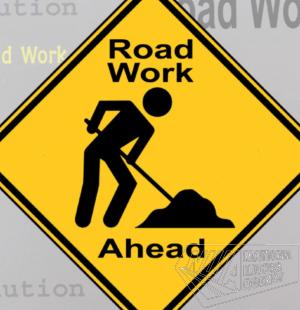 The National Work Agency (NWA) will shortly begin work along 15 corridors in seven parishes that have been significantly impacted by flood rains, since April 2017.
Manager, Communication and Customer Services at the NWA, Stephen Shaw says the parishes of Clarendon, Manchester, St. Andrew, St. Elizabeth, Portland, Trelawny and St. Catherine are to be benefit from contracts that have been approved for works.
Among the roads that will be getting attention through this new work programme are the corridors from Falmouth to Springvale, Trelawny, May Pen to Guinep Tree, Clarendon, Harrywatch to Waterloo Bay, Manchester and Buff Bay to Craigmill in Portland.
Mr. Shaw says that contracts valued at over 220 million dollars was approved on Monday (today) for the works to be undertaken. The works are expected to get underway within the next seven working days.
The scope of the works to be undertaken include the cleaning of drains, rehabilitation of badly rutted sections of the corridors and paving with Asphaltic Concrete. Some corridors will also benefit from the cutting of overhanging trees and bushing of embankments.
The works form part of the government's response to the deteriorating state of several corridors across the island, caused by increased and persistent rainfalls that have damaged some critical infrastructure including bridges and retaining walls.
Mr. Shaw says that the NWA is currently going through the procurement process for several other projects that will be implemented under a revised Capital A programme, valued at a total 1.3 billion dollars.
He says another list of projects to be undertaken through this programme will be made available next week.