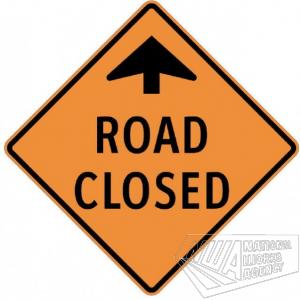 A section of Olivier Road, off Constant Spring Road in Kingston, will be closed this weekend beginning on Saturday, May 5 at 8:00 pm until 4:00 a.m. on Monday, May 7, 2018. The closure is to facilitate the excavation of the roadway to install two manholes and pipelines, as part of the sewerage and pipeline project being undertaken as part of the Constant Spring Road Improvement project. It will also allow for an investigation into the location of underground utilities to unearth prospective obstacles to the progress of the road rehabilitation project.
Manager of Communication and Customer Services at the National Works Agency (NWA), Stephen Shaw, says that this exercise is an important component that will provide useful information as to what lies beneath the surface of the roadway. He says that the works will not only advance the sewerage and pipeline segment of the overall project but will also help to prevent undue damage to the utility network while the road reconstruction progresses.
During the closure motorists wishing to access Olivier Road from the direction of Long Lane will turn left, at Manor Park, onto Norbrook Drive continuing onto Norbrook Road and exit onto Olivier Road in the vicinity of the Norbrook bus terminus. The opposite will obtain for persons travelling from Shortwood Road towards Constant Spring Road. There will be no access from Constant Spring Road onto Olivier Drive, except for persons wishing to access East and West Strathmore. Discount Pharmacy will, also, only be accessible from Constant Spring Road.
Constant Spring Road is one of five legacy projects that is being rehabilitated as part of the Major Infrastructure Development Programme (MIDP). As part of the project 3.5 km of roadway will be widened to include improved drainage, traffic management systems and new sewer and water mains.
The NWA is advising motorists using the roadway during the period of closure to proceed with caution and to heed the instructions of flag persons and posted warning signs.