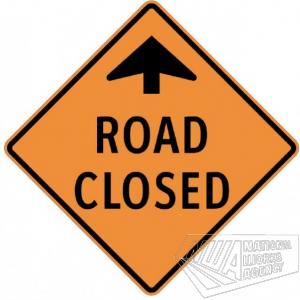 The National Works Agency (NWA) is advising the public that sections of High Street in Black River, St. Elizabeth will be closed this weekend. The closure which will be in effect from 8:00 am on Friday, July 28 to 2:00 am on Saturday, July 29, 2017 is to facilitate the observation of Black River Day in the parish.
Community Relations Officer at the NWA, Howard Hendriks, says that High Street will be closed from the Corner of Church Street to the Tax Administration Office in Black River. The section of High Street where it intersects with North Street, in the vicinity of the Anglican Parish Church, will also be closed.
As a result of the closures, traffic changes will be as follows: School Street will accommodate one-way traffic, for motorists travelling in an easterly direction, between Sagicor and the Jamaica Public Service (JPS) offices. One-way traffic will also be in effect along Station Alley travelling from the Methodist Church on North Street back onto High Street and also on North Street at the Anglican Church to Church Street. Market Street will accommodate traffic travelling in both directions.
The NWA is advising motorists and pedestrians to proceed with caution and to obey the directions of flag persons or posted warning signs.