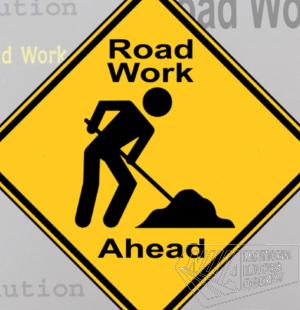 The National Works Agency (NWA) is advising motorists that traffic restrictions will be implemented at the intersection of Windward Road and Mountain View Avenue starting tomorrow evening, October 25, 2018. The restriction is to facilitate ongoing National Water Commission (NWC) works that are being done as part of a larger rehabilitation effort on Windward Road. The constraint will be between the hours of 8:00 p.m. and 6:00 a.m. on the morning of October 26.
According to the Manager of Communication and Customer Services at the NWA, the NWC has been working to reconnect water pipelines to a newly installed system at the location. He says the works will include the excavation of the road surface which will restrict the movement of traffic from Mountain View Avenue onto Windward Road. Delays may also be experienced by motorists travelling along Windward Road.
To avoid undue delays, motorists travelling along Mountain View Avenue wishing to access Windward Road, to continue eastward, can turn left onto Cartridge Road then right onto Range Crescent, turn right onto Norman Terrace continuing onto Windward Road. Persons wishing to travel westward from Mountain View Avenue can use Langston Road and Homestead Road, exiting on Windward Road in the vicinity of One-One-One church.
The National Works Agency is advising affected persons to obey the instructions of posted warning signs and to exercise caution while travelling within the construction zone.