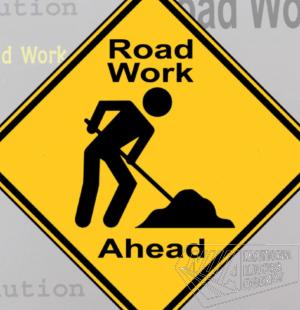 The National Works Agency (NWA) is undertaking a $ 96 Million road improvement effort along the Grange Hill to Little London corridor in Westmoreland.
Community Relations Officer for the NWA's Western Region, Janel Ricketts, says that the project targets 9.5 kilometres of roadway to include drainage improvement, road reconstruction and the patching and local rehabilitation of sections of the roadway. Ms Ricketts says particular emphasis will be placed on mitigating flooding, especially in the vicinity of the Mais Muir Development, which is often inundated following heavy rainfall. This section of the roadway will be raised significantly, thereby reducing the incidence of flooding.
Ms Ricketts says that the project forms part of the second phase of the Major Infrastructure Development Programme (MIDP) in the West. This phase of the programme is valued at approximately $722.3 Million and targets fifteen roadways across the Western Region to include roads such as the Point to Garlands roadway in St. James; the Comfort Hall to Wirefence corridor in Southern Trelawny and the Smithfield roadway in Hanover.
The Grange Hill to Little London project will be undertaken by local contractor, N.F. Barnes Construction under a sub-contract with the China Harbour Engineering Company (CHEC). The project which got underway in March 2018 is expected to be completed by September 2018.