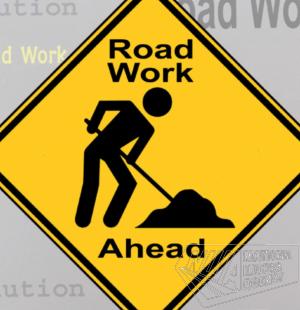 Several roadways in Kingston are now being rehabilitated as works associated with the Hagley Park Road Improvement project is ramped up. The roadways which will be the main alternative routes to the Three Miles intersection, during the project, will be completed over the course of the next two weeks.
Manager of Communication and Customer Services at the National Works Agency (NWA), Stephen Shaw, says that as the bridge works continue, the possibility of sections of Three Miles becoming inaccessible are now highly probable. He says that in preparation for this, eight road sections have been identified for repairs, much of which have already started and should be completed by Labour Day.
Mr. Shaw says that the repairs will include some excavation and removal of the road surfaces which will be repaved with Asphaltic Concrete. Roadways which will be affected include East Avenue, Development Road, Bell Road, Little Bell Road, Mahoe Drive and a section of White Wing Avenue. As the work progresses, repair works will also be undertaken along Maxfield Avenue and Bay Farm Road.
The NWA is also contemplating making several other changes to traffic movements in Kingston as part of efforts to reduce the impact of the multiple road works projects on the travelling public. Mr. Shaw says that among the discussions now being had are plans to signalised some intersections and to change the flow of traffic on some corridors. Restriction in movements is also likely to be implemented along some roads.
In the meantime, the NWA is urging road users to exercise caution in affected areas while the rehabilitation is underway. Motorists are also being reminded to obey flag persons and posted warning signs.