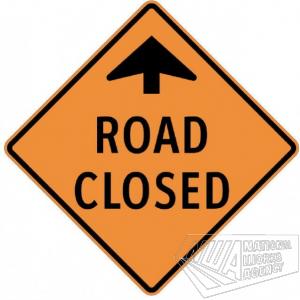 The National Works Agency (NWA) is advising that effective immediately, a section of the Coakley to Mount Airy or Brandon Hill roadway, in St. Andrew, is restricted to use only by small vehicles. Operators of large vehicles including heavy and haulage equipment should not attempt to use the corridor.
The roadway is being impacted by a breakaway that occurred during heavy rainfall in May and which has subsequently worsened resulting in the road being further undermined. The problem is compounded by the vibration caused by the passage of heavy vehicles. The restriction is being enforced as the current state of the roadway poses a threat to life and property. There is no alternate route.
Manager, Communication and Customer Services at NWA, Stephen Shaw, says that a retaining wall is currently being constructed at the site of the breakaway, as part of an ongoing road rehabilitation project. The NWA intends to ramp up construction activities, in coming days, to reinstate the roadway within the shortest possible time.
The Coakley to Mount Airy roadway is being rehabilitated as part of the Local Component of the Major Infrastructure Development Programme (MIDP), at a cost of $43.2 million. The project includes drainage improvement, the construction of retaining walls, installation of guardrails, asphaltic concrete overlay and patching.
Motorists and pedestrians, who are still permitted to do so, are being advised to exercise caution while traversing the roadway and to obey the instructions of posted warning signs.