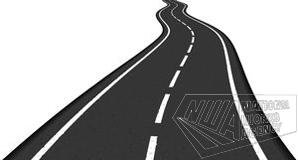 After being closed for about eight months, the Dumbarton main road in St. Ann is now opened to vehicular traffic. The road which links Browns Town to Discovery Bay was cut off during heavy rains in December last year.
Manager, Communication and Customer Services at the National Works Agency (NWA), Stephen Shaw, says that the corridor was recently opened to vehicular traffic, even though the 21 million dollar project under which it is being rehabilitated is yet to be completed. The project is slated to be completed in October.
In December 2016, the Dumbarton main road was severed after a culvert collapsed during heavy rains in the community. Work to reopen the corridor started in April through a contract that formed part of the Major Infrastructure Development Programme (MIDP).
Mr. Shaw says that the reopening of the road was facilitated by the construction of a new reinforced concrete box culvert. Gabion protective works have also been done within the channel of the nearby gully and sidewalks installed for safer access along the road by pedestrians.
The final works which include paving of the affected section with Asphaltic Concrete is slated to be done shortly.
In the meantime, Mr. Shaw says that a National Water Commission (NWC) reinstatement project, which is being undertaken along the same road is nearing completion. Approximately five kilometers of cuts are being targeted. About 130 meters of the areas disturbed by the NWC in an earlier pipe-laying exercise remains outstanding. This is expected to be completed shortly.
Motorists and pedestrians are being urged to exercise caution for the remainder of the planned works and to obey the instructions of posted warning signs.