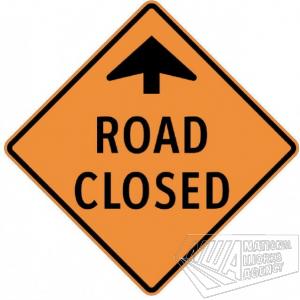 The National Works Agency (NWA) is advising the public that a section of Gordon Town Road, located just outside Papine Square in St. Andrew, will be closed on Sunday, September 24.  The closure, which will be between the hours of 6:00 am and 6:00 pm, is to facilitate repairs to a culvert that has been damaged.
Manager of Communication and Customer Services at the NWA, Stephen Shaw, says that an existing concrete culvert which had been damaged will be removed. It will be replaced by a high density polyethylene (HDPE) pipe culvert. The cost of the project is just under two million dollars.
Mr. Shaw explains that HDPE pipe culverts have proven to be more resilient than concrete ones, which have been known to shift in their foundation resulting in erosion beneath the roadway and ultimately the failure of the roadway. He says that once replaced the new culvert is expected to have a longer lifespan than the previous one.
During the closure, motorists can use either Rocky Road, which runs behind the University of Technology (UTECH), or Tavern Crescent as alternate routes. Motorists and pedestrians are, also, being advised to obey the instructions of flag persons and posted warning signs.