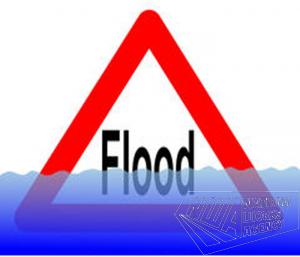 Several roads across the island continue to be impacted by the inclement weather. Teams from the National Works Agency (NWA) have been responding to rain related issues, in the parishes of St. Andrew, St. Thomas, St. Elizabeth, Hanover, Trelawny and Westmoreland.
Manager, Communication and Customer Services at the NWA, Stephen Shaw says that some progress was made today in removing landslides and washed down silt from affected corridors, however, more work is needed. The heavy rains have continued across the island and this has stymied the efforts.
In St. Andrew, landslides have been impacting the road through the Mavis Bank community. The Bull Bay main road, which was earlier today being affected by a heavy deposit of silt has been cleared. Landslides are also impacting sections of Gordon Town Road, the stretch from Stony Hill to Toms River as well as the Rock Hall and Mount Pleasant communities. Roads through these areas are passable, however caution is being advised.
Mr. Shaw says that additional heavy equipment has been dispatched to the main road from Papine to Hardwar Gap, which is blocked at sections.
Over in St. Thomas, flooding is impacting the roads through Poormans Corner, Hordley Crossing, Bowden, Lieth Hall, Elshamar and Port Morant. A fallen tree is affecting vehicular commute along the Trinityville main road, while heavy equipment has been deployed to clear a heavy deposit of silt from the corridor leading from Bull Bay to Grants Pen. The road from Windsor Forest to Mahagony Vale is also badly scoured, making vehicular commute difficult.
Mr. Shaw is also reporting that flooding continues to impact roads through the communities of Three Miles River, Chantilly and Little London in Westmoreland.
Motorists are being urged to exercise extreme caution in travelling near the old Little London Police Station as significant flooding is impacting that area.
The Stettin to Highgate Hall main road in the communities of Wire Fence, Allsides and Wait-A-Bit in Trelawny are still open to single lane traffic. Flood –waters that had been affecting the Ramble main road in Hanover is also receding. This corridor is opened to single lane traffic.
The NWA continues to urge members of the motoring public to proceed with caution along corridors, especially in light of the heavy rains.