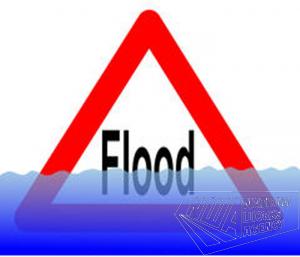 The National Works Agency (NWA) is reporting that four corridors remain impassable resulting from heavy rains in the parishes of Portland and St. Mary over the last five days. Two roads are still inaccessible in Portland, while two have been closed in St. Mary.
Manager of Communication and Customer Services at the NWA, Stephen Shaw, says that in Portland, the roads from Moore Town to Cornwall Barracks and Burbon to Maidstone remain impassable. A section of the Burbon road is now under some 15 feet of water, forcing residents to be using rafts to traverse the affected area, while a massive landslide continues to impact the road from Moore Town to Cornwall Barracks.
Mr. Shaw says that the NWA intends to ramp up its activities along the Cornwall Barracks road. A specialized piece of equipment is expected to be taken into the area tomorrow, with a view to reopening the corridor in the shortest possible time.
In St. Mary, the NWA has been forced to close the main roads from Border to Cuffy Gully and Islington to Martins following major failures in the embankments that form the roads.
Mr. Shaw advises that motorists travelling along the Cuffy Gully main road should use the alternative route through Platfield and Mount Vernon. Persons wishing to enter the community of Islington from the direction of Martins are being advised to travel through White Hall.  The White Hall route is also being suggested for persons who live at least a kilometer from the area where the stretch from Islington joins the North-coast Highway.