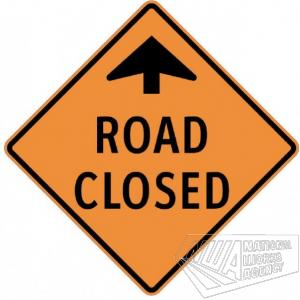 The National Works Agency is advising motorists that a section of the North-coast Highway, near Hague, Trelawny has been closed with immediate effect. The closure has resulted from serious failure in a section of the embankment forming the road.
Manager, Communication and Customer Services at the NWA, Stephen Shaw says that heavy rains in the parish yesterday caused debris to clog a major drain in area, resulting in the partial collapse of the road.
A technical team, carried out an inspection earlier today and found that the entire width of the road was undermined and likely to cave in under the weight of a passing vehicle.
Mr. Shaw says that motorists travelling along the North-coast Highway and heading in the direction of Montego Bay should use the alternative route through the town of Falmouth. The reverse obtains for those motorists travelling from the direction of Montego Bay.
In the meantime, the NWA is advising persons in Trelawny to exercise caution while travelling through sections of the parish, which were yesterday impacted by significant flooding. The areas include, Clarkes Town, Long Pond, Jackson Town and Level Bottom.