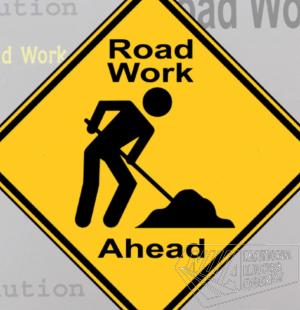 The National Works Agency (NWA) is advising the motoring public that drainage improvement works planned for sections of Downtown Kingston during the upcoming weeks will result in restrictions in traffic movement, along a section of Spanish Town Road as well as the entrance to the bus bay located at North Parade.
The Agency will be replacing a defective drain cover in the vicinity of the Denham Town Police Station as well as reconstructing a storm water drain and sidewalks at the North Parade Bus Bay.
According to Manager of Communication and Customer Services at the NWA, Stephen Shaw, the works will necessitate some changes in how motorists access or traverse both areas.
Mr. Shaw explains that the eastbound lane along Spanish Town Road which takes motorists toward Downtown Kingston will be reduced to single lane traffic between Industrial Terrace and North Street starting 6 p.m. this evening (Friday, March 9) in preparation for the installation of grating covers, which is to commence tomorrow, March 10 at 9 a.m.
The restrictions are being effected overnight as the existing steel plates have disintegrated significantly over the last few days and have become unsafe for passing vehicles. The planned works, which is expected to last for ten days, is to be carried out in two phases.
The project will be completed with the installation of metal gratings across the westbound lane.
The works to be carried out at the North Parade bus bay involves the demolition and reconstruction of three meters of storm water drain and the recasting of a section of the side walk in the area which has fallen into disrepair.
Mr. Shaw says that the work area will be cordoned off overnight Sunday, March 11 to ensure that the area is clear for work to commence on Monday morning at 10.
He is advising bus operators to exercise caution when entering and leaving the facility during the period of construction as the bus lanes will be restricted as a result of the planned works. The project is expected to be completed within two weeks.
Both projects are part of a 10 million dollar drainage improvement programme currently being undertaken by the NWA in several locations across the Corporate Area.