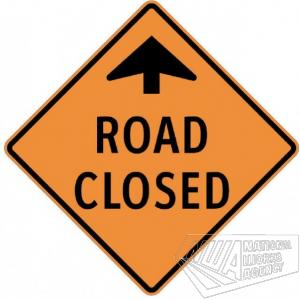 Come Monday, June 19, a section of the Nolan Hill to Border main road, in St. Andrew, will be closed to vehicular traffic. The closure, which will be in effect for three (3) months, is to facilitate repairs to a breakaway in the Mount Ogle District.
Manager of Communication and Customer Services at the NWA, Stephen Shaw, says the roadway was reduced to single lane, several months ago, and became impassable to large vehicles following heavy rains in April and May this year. He says that the rehabilitative works will include construction of a retaining wall, drainage construction and the reinstatement of the roadway.
During the closure, motorists travelling from Stony Hill to Mount Ogle will turn left at Stony Hill Square onto the Stony Hill to Parks Road main road, continue to the Cavaliers District, then onto the St. Christopher to Glengoffe road, also known as Burn Shop Road, which leads to Lawrence Tavern / Mount Ogle District.
Motorists travelling from the direction of St. Mary to Lawrence Tavern will take the first right turn, after the Toms River Bridge, onto the Unity to Toms River main road; continue through Florence Hill, Belmont and Oberlin District into Lawrence Tavern.
The NWA is advising motorists to obey the instructions of flag persons and posted warning signs while it seeks to have this breakaway repaired.