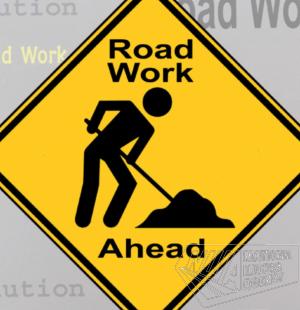 The Bunkers Hill roadway in Northern Trelawny is receiving a major upgrade through an approximately $5 Million road rehabilitation project which is currently being undertaken by the National Works Agency (NWA).
Community Relations Officer for the NWA's Western Region, Janel Ricketts, says that the programme targets approximately 700 metres of roadway, between the Bunkers Hill Square and the Bunkers Hill Primary School.  Ms. Ricketts added that the project involves the excavation and reshaping of the roadway and overlay using Double Surface Dressing.
Ms. Ricketts says that this project is one of three such projects being undertaken in the parish through the Housing Opportunity Production and Employment Programme (HOPE). Approximately $20 million has been devoted to this drive to improve roadways in Trelawny. Among the other areas which are being targeted are the Cockburn Pen to Hyde and the Harvey Town roadways.
The projects which are now in the preliminary stages are expected to be completed by the end of December, 2017.
Motorists are being advised to obey the posted warning signs and instructions of flag persons.