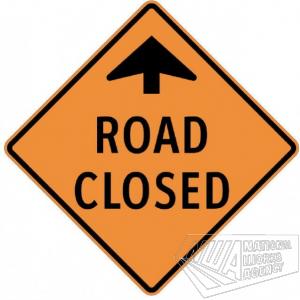 The National Works Agency (NWA) is advising motorists that the Rio Nuevo to Lambkin Hill roadway in western St. Mary will be closed to vehicular traffic between Monday, September 11 and Friday, September 15.
This is to facilitate the laying and curing of Asphaltic Concrete along the corridor, between an area known as 'Bruk Weh' and Stewart Mountain.
According to Communication and Customer Service Manager at the NWA, Stephen Shaw, some 126 meters of Asphaltic Concrete will be laid at two locations within the identified area.
Mr. Shaw says the work is part of 300 million dollar project to rehabilitate sections of the 14 kilometer-long corridor. He says the road works which include the placement of Asphaltic Concrete, construction of retaining and gabion walls along sections and the correction of some 'V' drains are being undertaken under the NWA's Major Infrastructure Development Programme (MIDP).
During the period of works motorists are being asked to use the Gayle to Frankfurt road as an alternative route, if travelling from Gayle to Content, Prospect or the North Coast Highway.
The road is expected to be reopened on Friday, September 15, following the completion of works. The overall road rehabilitation project is expected to be completed in November.