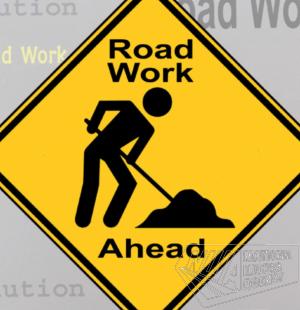 The National Works Agency (NWA) is urging patience as it continues to work feverishly to create single lane access at Mount Ogle along the main road from Nolan Hill to Border, St. Andrew in the shortest possible time.
The road has been cut off, resulting from a massive breakaway. The NWA had last week announced that it was working to have single lane vehicular access by tomorrow, Tuesday, September 12. Manager, Communication and Customer Service at the NWA, Stephen Shaw, however says that inclement weather throughout the course of the week hampered work on the construction of a main retaining wall at the location.
Mr. Shaw says the pouring of concrete had to be aborted as a result of heavy rainfall on Thursday. He explained that once poured, the concrete must be allowed a minimum of seven days to cure in order to acquire the requisite strength. This, he says, will delay the re-opening of the roadway.
While vehicular access has been pushed back, pedestrians now have access to a section of the road that has been sufficiently backfilled. Pedestrians have for the past week been accessing either side of the breakaway through private property. This arrangement which was brokered by the NWA saw pedestrians being allowed through two private properties, between the hours of 6:00 am and 6:00 pm daily.
The pouring of concrete for the main wall should be completed today with an aim to establish single lane vehicular access by Monday, September 18.
Mt. Ogle became impassable due to a massive breakaway following the heavy rains in May earlier this year. The NWA commenced emergency works to restore the roadway in July under a twenty-six million dollar contract.