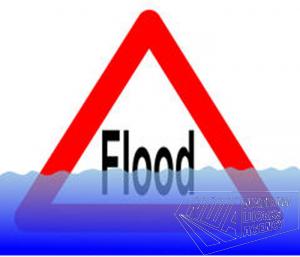 Heavy rains in the parishes of Portland, St. Mary and St. Ann have left several communities inaccessible to vehicular traffic or reduced some corridors to single lane.
Among the areas affected in Portland are the Rio Grande Valley, where the communities of Cornwall Barracks, Moore Town, Berrydale and Bellevue are now inaccessible, due to massive flooding and landslides. Landslides and flooding are also affecting access into the communities of Durham Gap, Shrewsbury, Cooling Spring and Coopers Hill. Flooding has also been experienced in the Black Hill, Lennox, Orange Bay and Canewood areas.
In St. Mary, the Junction road is passable but continues to be impacted by fallen boulders and ponding. The heavy rains also caused the main road between Richmond and Highgate to be reduced to single lane, while the corridor from Fort George to Cumsee at Long Road was completely blocked by landslides. Flooding has been impacting the Enfield community. Flooding is also impacting the town of Port Maria, where traffic has been diverted onto Cox Street. The main road is flooded in the vicinity of the Primary School.
Manager, Communication and Customer Services at the National Works Agency (NWA), Stephen Shaw says teams from the Agency have since this morning been responding to issues in all the affected parishes.
He says that heavy equipment has been deployed to areas where landslides and blocked drains have been determined to be the source of the problem. While there have been some success in regaining full access to areas, efforts have been stymied as it continues to rain heavily in the parishes, resulting in serious personal safety concerns, which the Agency must consider in its response.
Mr. Shaw says that the teams will continue to monitor the situation in all the parishes and intends to have roads that have been blocked by landslides reopened in minimum time.