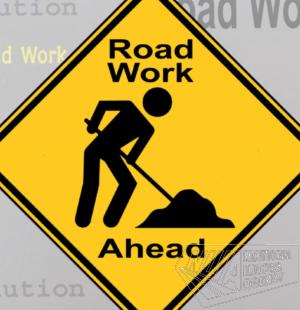 The National Works Agency (NWA) currently has teams working in multiple locations in Clarendon and St. Catherine to open a number of critical roadways which became blocked following three days of torrential rainfall which produced up to twelve inches of rainfall in some central parishes.
According to Communication and Customer Service Manager at the NWA, Stephen Shaw, some roadways in St. Catherine and Clarendon remain impassable due to land slippages, severely scoured road surfaces or heavy silting.
Mr. Shaw says some roadways in the north-eastern section of St. Catherine were severely affected with four additional corridors discovered blocked by landslides up to late yesterday evening.
He says the roadway from Vanity Fair to Tavern Hill, which is the main road leading into the town of Guy's Hill, has been severed and will require extensive rehabilitative work. He warns motorists who use the Colonel Ridge to Kellits roadway in Clarendon to exercise extreme caution at Shake Hand Corner as there is a major breakaway at that section of the roadway.
The National Works Agency is advising motorists that as its teams continue to work to restore access along affected corridors, some roadways are closed to vehicular traffic as this hampers the recovery effort and poses a serious risk to both motorists and work crew.
The agency is urging motorists not to attempt to enter the Bog Walk Gorge as work teams continue to clean the roadway which was impacted by as much as six feet of sand deposits in sections following heavy rains Monday and Tuesday.
Communication and Customer Service Manager at the NWA, Stephen Shaw, says work to clean the roadway and restore access to the corridor is eighty (80) to eighty-five (85) percent complete.
Mr. Shaw says there have been reports of motorists accessing the area overnight, but warns that the roadway which is currently being washed is slippery and is not safe for driving.
He says the NWA hopes to have the roadway reopened to vehicular traffic by the end of today.
Meanwhile the NWA is advising motorists to use the alternate routes through Sligoville, Barry or the North/South highway.