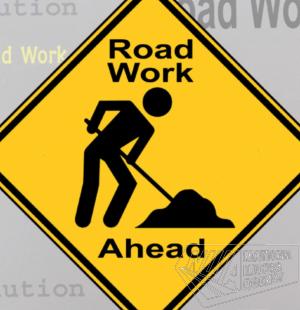 The National Works Agency (NWA) is advising motorists using Windward Road that works to improve the water supply infrastructure along a section of the roadway has begun and may cause occasional traffic delays over the next 20 days.
Manager, Communication and Customer Services at the NWA, Stephen Shaw, is alerting the motoring public to the possibility of restrictions in traffic flow, particularly when pipe-laying activities are concentrated in locations close to intersections in a bid that motorists exercise due patience and caution when approaching these areas.
Mr. Shaw says the pipe-laying works commenced along the corridor yesterday (Tuesday April 10) in the vicinity of Michael Manley Boulevard and will progress westward towards the Mountainview intersection.
He explains that in addition to the laying of six-inch water pipes along the corridor, pipe-lines will also be laid across the roadway at some points and this activity will not only result in traffic delays, but lane restrictions as well.
The NWA expects however that the more intrusive part of the works will be completed within a month and encourages the public to monitor the media for further bulletins on the impact of the works should this become necessary.
The water pipe improvement works are being carried out ahead of a major project to completely rehabilitate a 1.2 kilometer section of Windward Road between Mountainvew Avenue and Michael Manley Boulevard in Rockfort.
Both the pipe-laying and road work components of the project are valued at 178 million dollars and is one of 71 medium-sized works currently being executed island-wide under the $5.3 billion dollar Major Infrastructure Development Programme (MIDP).