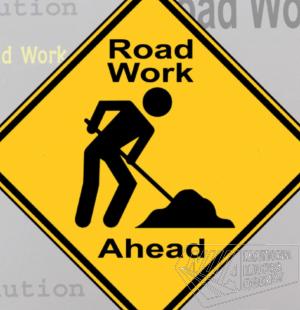 The National Works Agency (NWA) is advising the public that the rehabilitation of the Whitney Turn to Clarendon Park roadway, in Clarendon, is scheduled to commence today, June 15, 2018. The project valued at over $50 million dollars will see the approximately five kilometres of roadway being rehabilitated in sections.
Community Relations Officer of the NWA, Howard Hendricks, says that much of the work will be done at night, between the hours of 10 p.m. and 5 a.m. as the corridor is the main link between Clarendon and Manchester. He says that the thoroughfare is narrow in sections and requires that some of the work be undertaken when there is less traffic. Mr. Hendriks further stated that asphalting works, once begun, will be undertaken during daytime hours until the project is completed. Single lane traffic will be maintained along the corridor on these occasions.
The rehabilitative works, which are being undertaken as part of an islandwide $1.35 Billion Local Rehabilitation Programme, will include the cleaning and construction of drains, sheet patching and the paving of sections of the roadway with asphaltic concrete. The works are expected to be completed within three months.
The NWA is advising motorists and pedestrians to exercise caution while the works are being undertaken and to obey the instructions of the flagmen and posted warning signs