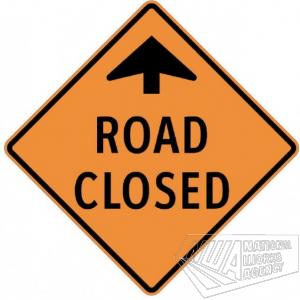 The National Works Agency (NWA) is reminding the motoring public that access along Marcus Garvey Drive will be maintained up to the Three Miles intersection for motorists visiting businesses in that location. The restriction of traffic movement at the Three Miles interchange only applies to motorists wishing to enter the intersection to travel on to Hagley Park Road or turn on to Spanish Town Road.
Manager of Communication and Customer Services at the NWA, Stephen Shaw, explained yesterday at a press conference held to announce the new arrangements that the change will come into effect on Sunday, September 2, 2018.
Mr. Shaw says other improvements and changes will be implemented simultaneously along select roadways within the Corporate Area to positively assist with traffic management.
He explains, for example, that Maxfield Avenue, which has been widened to facilitate three lanes of traffic, will have two lanes travelling north and one lane travelling south between Spanish Town Road and Richmond Park Avenue with all three lanes operating as a one-way continuing north up to Hagley Park Road.
East Avenue will also operate as a one-way travelling north towards Spanish Town Road while both Chisolm Avenue and Oakland Road will operate as one-way travelling south towards Spanish Town Road.
He further explains that movement along the respective corridors will cater to the predominant flow of traffic during morning and evening peak hours.
Some of the other traffic changes to be introduced on Sunday, September 2 include the restriction of the left turn from Balmoral Avenue on to Maxfield Avenue. Motorists who wish to travel south towards Spanish Town Road along Maxfield Avenue are advised to turn left on to Ballater Avenue from Balmoral Avenue and exit on Maxfield Avenue at the new traffic signals at Richmond Park Avenue.
The primary routes to which traffic will be diverted come Sunday are Marcus Garvey Drive, East Avenue, Maxfield Avenue for those motorists travelling towards Half Way Tree after exiting the Portmore Toll Road or from Downtown.
East Avenue, Waltham Park Road, Bay Farm Road, Penwood Road and Spanish Town Road will accommodate motorists travelling from Downtown towards Six Miles while Queens Avenue, Richmond Park Avenue, Chisolm Avenue and Oakland Road is intended for motorists travelling from Half Way Tree in the direction of Portmore.