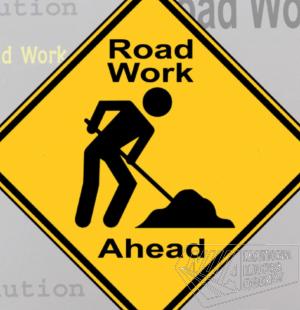 The Government of Jamaica on Wednesday, August 9, 2017 signed a US$4.4 million dollar contract to upgrade of the Barbican roadway in St. Andrew, with contractor, China Harbour Engineering Company (CHEC). This contract will come into effect within the next two weeks and will see works being undertaken to reduce congestion and increase safety along this thorougfare.
This much needed road improvement contract will will target the 1.1 km stretch of roadway between Russell Heights and Jacks Hill. The targeted section of roadway will be upgraded from a two lane carriageway to a four lane corridor, equipped with a median for safety.
Prime Minister of Jamaica, the Most Hon. Andrew Holness, in his address at the recent signing ceremony, underscored the importance of the project and the role it will play in reducing travelling times and creating a much more efficient and comfortable commute for road users. Prime Minister Holness added that the project is being executed through the Major Infrastructure Development Programme (MIDP). These projects are aimed at increasing productivity through improvements in road infrastucture.
Minister of State in the Ministry of Economic Growth and Job Creation, the Hon. Everald Warmington, speaking at the recent signing ceremony said that the project will involve not only widening of the roadway, but also extensive drainage improvement; the installation of traffic signals at Bird Sucker Lane, East Kings House Road, and the Jacks Hill intersections; the installation of street lights as well as other safety devices such as road signs and road markings.
Minister Warmington added that the project will be complemented by works which will be undertaken simultaneously by the National Water Commission (NWC).  These works will be executed through a separate contract valued at J$131 million and will invlove the installation of new water supply pipelines as well as the expansion of the NWC's sewerage collection system.
The project will be executed by CHEC under the supervision of the National Works Agency (NWA).