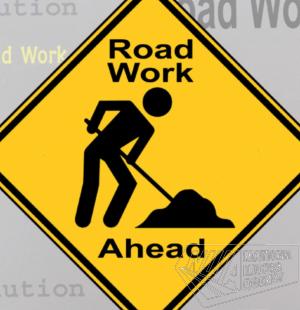 Emergency work is now underway along the Falmouth Bypass in Trelawny with a view to having traffic using the corridor by the end of the day.
Manager, Communication and Customer Services at the National Works Agency (NWA), Stephen Shaw says that a crew is now on location and that the area has already been excavated in order to facilitate the installation of new pipe culverts.
The road was yesterday closed by the NWA, after a section of the very busy corridor collapsed. The failure of the road embankment resulted from the destruction by fire of the plastic culverts that formed part of the drainage system along the road. The matter was exacerbated by heavy rains that have been impacting Trelawny, since the start of the week.
Mr. Shaw says that the work now underway will be temporary, as the focus is on getting traffic back onto the road and out of the town of Falmouth, where there was excessive delays yesterday evening.
He says that all the materials, including new and larger pipe culverts are now on location and that the plan is to have these installed and backfilled so that the road can be reopened.